Invisalign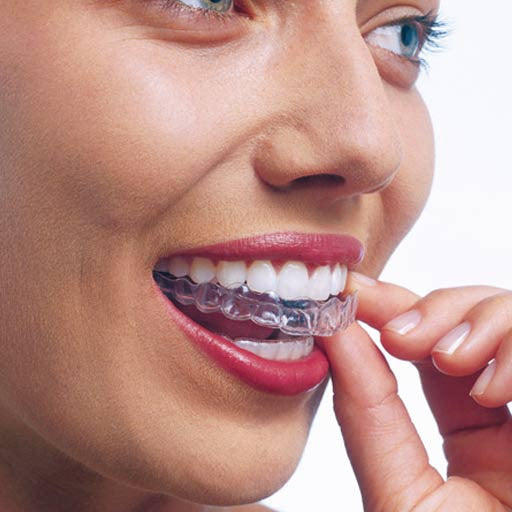 For those who do not want anyone to see braces, then we recommend INVISALIGN. These invisible braces, or aligners, are a series of simple clear positioning trays which exerts gentle pressure upon the teeth to guide them into the desired position. When wearing they are almost invisible to see and can even be removed for social occasions if needed. This provides you with the ultimate of flexibility in having your teeth straightened without the hassle.
"I have just finished my Invisalign with Chris and have nothing but good words to say regarding the whole team - I wouldn't trust anyone else with my teeth."

Cost and time varies depending upon the degree of teeth movement needed.
For further details on how you could benefit from teeth straightening please contact us for a FREE consultation.