Teeth whitening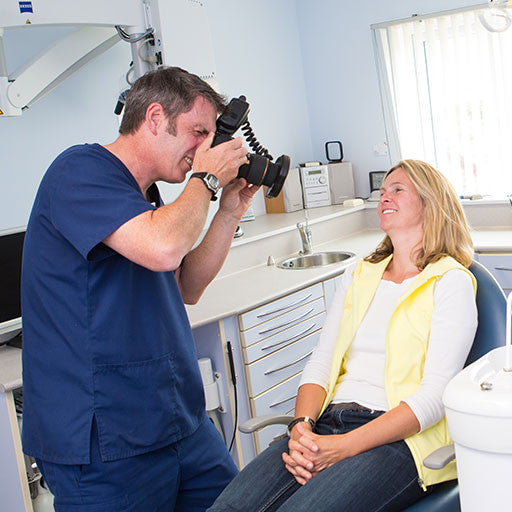 Teeth whitening is one of the most common forms of cosmetic dentistry. It's becoming increasingly popular as the celebrity culture encourages us all to look our best. The procedure is very popular with patients who have an important event coming up, such as their wedding or a milestone birthday, and the range of treatment options have enabled dentists to provide solutions for patients either within the practice or for use at home.
We provide "at home" whitening packs or for our more time pressured patients we can brighten your smile in our "one hour" whitening procedure with Zoom!
If you want to achieve the whitest smile then we recommend our "White for Life" programme which will get you the best results and with our help you will be able to maintain it for life!
"Great experience, very pleased with my teeth whitening results. All staff very friendly and welcoming. Highly recommend."
We will teach you how to use a take-home tooth whitening system. Once we have created custom made trays, which fit into the mouth like a mouth guard, we will supply you with the whitening gel. Our dentists will explain to you how and when to use the tooth whitening gel, to help you to achieve your desired colour.
If you are interested in tooth whitening treatments, feel free to give our dental practice a call on 01872 573993 to find out more.
Make an enquiry