Dental veneers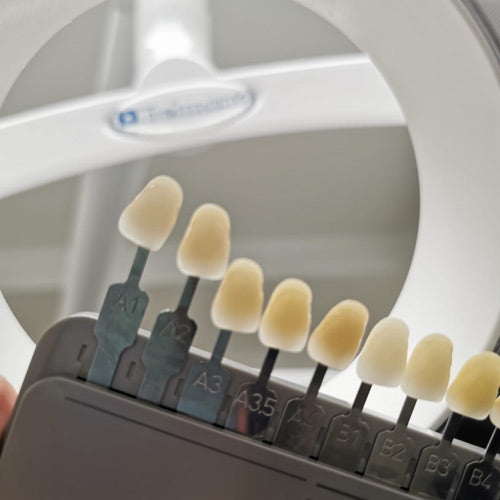 Many people now have veneers fitted to their teeth. Veneers are thin layers of porcelain which are bonded to the front of your existing teeth, similar to an artificial fingernail fitting over a nail. Not only do they improve the aesthetics of your teeth, but they will also help to protect the surface of the tooth from damage. They are able to disguise a range of imperfections in your teeth, such as gaps, stains and unevenness, and can provide an even, natural looking smile.
Our dentists understand that you may be put off from having veneers if you feel that the colour may look too dissimilar to your existing teeth, which is why our dentistry team will select a shade of porcelain which will look natural compared to the rest of your teeth.
Having veneers fitted will mean at least two trips to our dental practice. During your first visit, our dentist will take a mould, otherwise known as an impression, of your teeth. Our dental technicians will then prepare the veneers and ensure that you are happy with the chosen shade. On your second visit, some of the outer enamel surface of the tooth will be removed, as this will help the veneer to bond to the tooth. Removing this outer layer will ensure that the veneered tooth will remain the same thickness as the original tooth. The veneers will then be bonded to the required teeth using a special adhesive. You may need to return to the practice a week after the fitting, so that our dentists can check and polish the veneers.
For further information about veneers, or to book an appointment, please telephone our dental practice on 01872 573993.
Make an enquiry